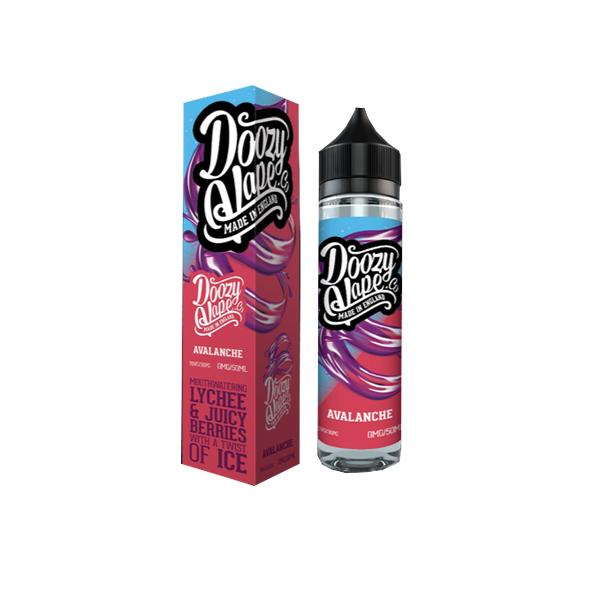 Doozy Vape Co Cool Collection 50ml Shortfill 0mg (70VG/30PG)
- Made in the UK
- 50ml Shortfill 
- 0mg
- 70VG/30PG
Avalanche
Mouthwatering lychee and juicy berries with a twist of ice making this an ADV for many. The inhale has the unmistakable and delicious sweet lychee fused with berries that follow through on the exhale, with a nice rounded coolness that may be vaped all day long.

Berry Blast
A chilled cocktail with a deliciously intense hit of fresh strawberries and ripe raspberries. This vape will provide a fresh hit of berries with the perfect level of coolness

Blizzard
A cocktail of grapes and summer berries with the chill factor! Mixed grapes and berries combined to leave an unforgettable taste - this is a smooth yet crisp and refreshing vape that is hard to put down. If you haven't found your perfect grape vape, give this amazing juice a try in your tank.